We help bring a lot of books to millions of people.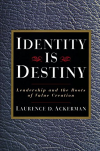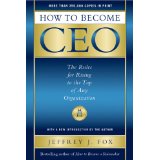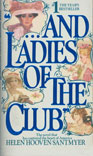 Identity is Destiny — Leadership and the Roots of Value Creation
The Ur Text on the Laws of Human Identity
by Laurence Ackerman
CEO The Identity Circle
Love 'Em or Lose 'Em — Getting Good People to Stay
Now in its 4th Edition
by Beverly Kaye & Sharon Jordan
Beverly Kaye and Associates
How to Become CEO — The Rules for Rising to the Top of Any Organization
Wall Street Journal Bestseller
by Jeffrey Fox
CEO Fox and Co.
…And Ladies of the Club
#1 NY Times Bestselling Hardcover Fiction for 52 Weeks
by Helen Hooven Santmyer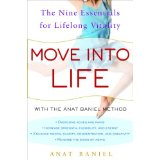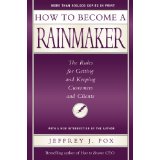 The Power Years — A User's Guide to the Rest of Your Life
"…an elixir of hope, optimism and can-do spirit."
USA Today
by Ken Dychtwald
CEO AgeWave
Move into Life — The Nine Essentials for Lifelong Vitality
"Baniel's compassionate and empowering approach will leave readers…eager to forge positive communication pathways between the body and the mind." 
Publishers Weekly
by Anat Baniel
Founder, Anat Baniel Method
How to Become a Rainmaker — The Rules for Getting and Keeping Customers and Clients
by Jeffrey Fox
CEO Fox and Co.
Cycles — How We Will Live, Work, and Buy
Book of the Year Award, National Community Colleges Association
By Maddy Dychtwald
CoFounder, AgeWave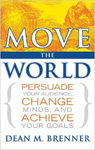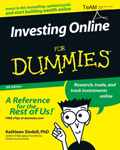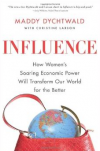 Move the World — Persuade Your Audience, Change Minds, and Achieve Your Goals
by Dean Brenner
CEO The Latimer Group
Investing Online for Dummies — Research, Trade, and Track Investments Online
One of the Bestselling Dummies Books of All Time
by Kathleen Sindell
Influence — How Women's Soaring Economic Power will Transform Our World for the Better
by Maddy Dychtwald
CoFounder, AgeWave
The Econosphere — What Really Makes the Economy Work, How to Protect It, and Maximize Your Opportunity for Financial Prosperity
by Craig Thomas
Senior Economist, PNC Financial Services Group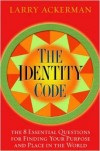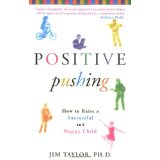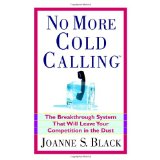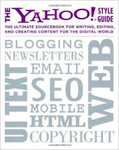 The Identity Code — The 8 Essential Questions for Finding Your Purpose and Place in the World
by Laurence Ackerman
CEO The Identity Circle
Positive Pushing — How to Raise a Successful and Happy Child
Author appearance on The Today Show
by Dr. Jim Taylor
No More Cold Calling — The Breakthrough System That Will Leave Your Competition in the Dust
by Joanne Black
Founder, Co More Cold Calling
The Yahoo! Style Guide — The Ultimate Sourcebook for Writing, Editing, and Creating Content for the Digital World
by Chris Barr and the Yahoo! Editorial Staff
Yahoo!.com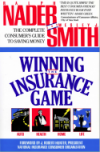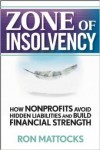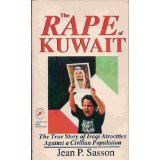 Drugs in America — A Citizen's Call to Action
by Vince Bugliosi
Winning the Insurance Game — The Complete Consumer's Guide to Saving Money
by Ralph Nader and Wesley Smith
Zone of Insolvency — How Nonprofits Avoid Hidden Liabilities & Build Financial Strength
by Ron Mattocks
The Rape of Kuwait — The True Story of Iraqi Atrocities Against a Civilian Population
More than 1,000,000 Books in Print
by Jean Sassoon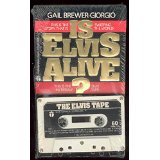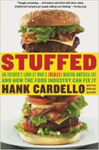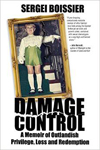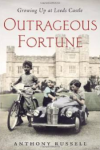 Is Elvis Alive? — Book and Cassette Tape
NY Times Bestselling Non-Fiction; Barnes & Noble #1 Bestselling Audio
Bestselling Book/Audio Combination of All Time
by Gayle Brewer Giorgio
Stuffed — An Insider's Look at Who's (Really) Making America Fat
Author appearance on Good Morning America
by Hank Cardello
Visiting Fellow, Hudson Institute
Damage Control — A Memoir of Outlandish Privilege, Loss and Redemption
by Sergei Boissier
Outrageous Fortune — Growing Up at Leeds Castle
Sunday NY Times Featured Review
by Anthony Russell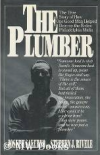 The Bright Side — Surviving Your Parents' Divorce
by Max Sindell
The Plumber — The True Story of How One Good Man Helped Destroy the Entire Philadelphia Mob
NY Times Bestseller
by Steve Rivele and Joseph Salerno
Human Harvest — The Sacramento Murder Story
by Daniel Blackburn
Dear Dear Brenda — The Love Letters of Henry Miller to Brenda Venus
by Henry Miller and Brenda Venus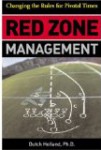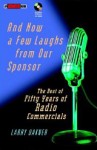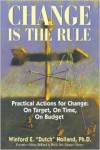 Red Zone Management — Changing the Rules for Pivotal Times
by Dutch Holland, PhD
CEO Holland and Davis
And Now a Word from our Sponsor — Fifty Years of the Best Radio Commercials
by Larry Oakner
Change is the Rule – Practical Actions for on Time, on Target, on Budget
by Dutch Holland, PhD
Leadership Chronicles of a Corporate Sage — Five Keys to Becoming a More Effective Leader
by Susan J. Bethanis, EdD
CEO, Mariposa Leadership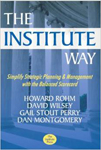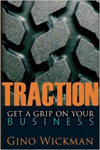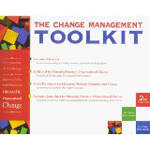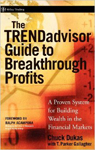 The Institute Way— Simplify Strategic Planning and Management with the Balanced Scorecard
by Howard Rohm, David Wilsey, Gail Stout Perry, and Dan Montgomery
The Balanced Scorecard Institute
Traction — Get a Grip on Your Business
by Gino Wickman
CEO, EOS Worldwide
The Change Management Toolkit
by Dutch Holland, PhD
CEO Holland and Davis
Trend Advisor Guide to Breakthrough Profits — A Proven System for Building Wealth in the Financial Markets
by Chuck Dukas
Founder, Trend Advisors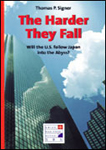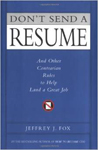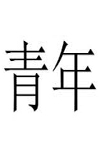 The Harder They Fall — Will the U.S. Follow Japan in the Abyss?
by Thomas P. Signer
Don't Send a Resume — And Other Contrarian Rules to Help Land a Great Job
by Jeffrey Fox
CEO, Fox and Co.
Young China — How The Restless Generation See China and Themselves
Forthcoming 2015
by Zak Dychtwald
The Genius Machine — The 11 Steps that turn Raw Ideas Into Brilliance
by Gerald Sindell
CEO, Thought Leaders Intl.