What if you could always access your best thinking?
Answer: You would be able to provide more value,
and be compensated for it.
"Gerald Sindell is the Obi-Wan Kenobi of breakthrough thinking."
Ken Dychtwald, Presidential Advisor, Founder AgeWave, Author of The Power Years
"Gerry Sindell gets the creative process better than almost anyone."
Daniel Pink, Author of A Whole New Mind and former Wall Street Journal correspondent
I work with people who want to advance their careers. I can help you discover the wisdom you have already gained, and find ways to turn that wisdom into valuable systems, replicable methodologies, high-value consulting platforms, and prestigious books.
How do I know if I'm a thought leader?
Thought leaders know the world they're swimming in. If you believe you have something important to add to the existing body of knowledge in your field, or if you have a good sense of what is wrong with an existing practice and are passionate about changing it, then you already have the makings of becoming a thought leader.
Thought Leaders are idealistic.
Are you confident that you have found the answers to existing problems and are passionate about bringing change? Does your passion drive you to become a strong communicator?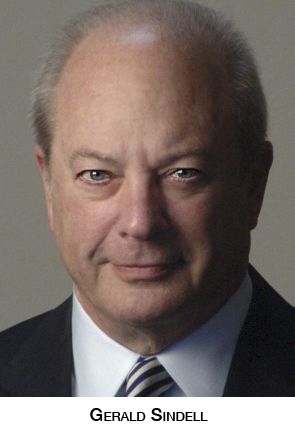 "Gerald Sindell weaves his experience into an essential guide for creating ideas with impact. What better gift for today's troubled world than this compelling method for finding smarter solutions and getting them working."
Rosabeth Moss Kanter, Professor of Business at Harvard Business School and bestselling author of Confidence
"I believe that Gerald Sindell can help many of us to release that force of creativity if we are prepared to embark upon and then complete what will prove to be, ultimately, a rigorous exploration of our unfulfilled potentialities."
Robert Morris, Top 100 Amazon Hall of Fame Reviewer
As bestselling author Jeffrey Fox likes to say:
"Calling Gerry Sindell was the single best call I ever made."
How do we begin making me the greatest leader I can be?
After our first call, if we have mutually decided to go forward, I will ask you for all kinds of materials to help me get up to speed on you and your environment. I will ask for what the important influences have been on you and I will endeavor to find those materials if they exist as speeches, articles, or text, and read them.
I will look at your organization, press coverage of you, your products, marketing, and advertising. I will read your existing written work and the press releases of your organization.
I, or my team, will do the same, if appropriate, with your competition.
All of this is done in preparation for the first work session.
"There are few people I have ever known who possess Gerry's exquisite ability to help you dig deep and figure out what your true message is — not just for your book, but for your life. Gerry is not just creative; he takes on your project with personal zeal and makes it his own. He becomes your number one advocate in ways that have, for me, provided concrete professional results over many years. In short, Gerry helps bring beauty and wisdom to light in the form of penetrating ideas and the words needed to express them."
Laurence Ackerman, CEO The Identity Circle, Author of Identity is Destiny

"Thought Leaders brilliantly captured our intellectual property and developed for us a system that teaches the best version of proven change methodology, and does it in an incomparable, experiential environment."
Mitch Kotula, Managing Director, Change Management Education, Accenture

Yahoo! is the world's most visited website, providing vast amount of edited content to a global audience of more than a billion people. Thought Leaders Intl. guided Yahoo!'s top team into transforming that internal guide into the first guide to Global English.
"Gerald Sindell's straightforward process and his clear thinking will make a genius of you."
Chris Barr, Senior Editorial Director, Yahoo!

"Thank you SO MUCH for your wisdom and talent.  I can't believe the difference your input made. I was pretty much blown away."
Maddy and Ken Dychtwald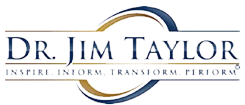 "Gerry has assumed many roles in my life: mentor, manager, friend, officiant at my wedding, book doctor. The first iteration of Positive Pushing was bought and then abandoned by a small publisher. After Gerry's major restructuring and rewrite, the much-changed book sold to Hyperion for a six-figure advance. Gerry has the unique ability to take an idea and help focus it, sharpen it, direct it, and express it in its most effective and marketable form."
Dr. Jim Taylor
"Gerald Sindell was an invaluable help to the Balanced Scorecard Institute team when we were writing The Institute Way. He helped us: Reframe to engage a broader audience, improve the title, restructure to improve flow and sharpen focus. He also help us navigate the publishing industry with advice on publishers, agents, and self-publishing, printing and fulfillment. Gerald's guidance proved extremely helpful in producing a book that we are proud of and has been extremely useful to our clients."